HOPE Global Forums | 2019 Annual Meeting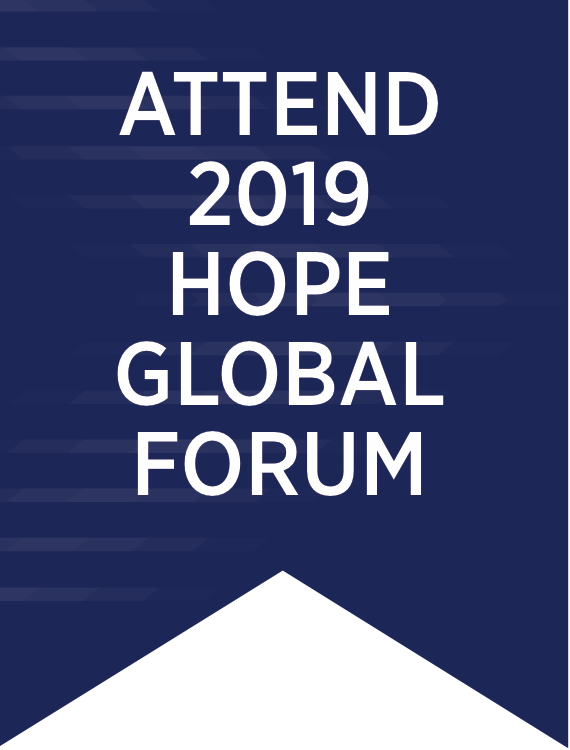 Join UFSC members at the Operation HOPE Global Forum (HGF19) at the Hyatt Regency in Atlanta, Georgia, May 29-31, 2019. HGF19 is the largest gathering in the world, which focuses on the underserved. This year's theme is "A Pathway to Prosperity: Building an Inclusive Economy." Global Prosperity can only be achieved through an economy that provides equity and opportunity for everyone. Creating a stronger and more sustainable economic model, one where rising prosperity benefits everyone, requires not only leadership from government, but the private sector as well. A better future is possible one that features a free exchange of ideas, uses the next wave of technology to improve society, nurtures innovation and produces growth – not stagnation – with equity.
Some of the key aspects of this year's HGF19 are as follows:
Prominent International and Governmental Speakers: Some of the featured speakers are:
John Hope Bryant, Founder, Chairman and Chief Executive Officer Operation HOPE, Inc.
Jelena McWilliams, Chairman of the Board, FDIC
Tom Brokaw, Special Correspondent, NBC News
Natalia Peart, Founder and CEO Catalyst Innovation Group
Ed Bastin, Chief Executive Officer, Delta Airlines
Jed York, Chief Executive Officer, San Francisco
Ambassador Andrew Young
Depaak Chopra, Founder of Chopra Foundation
Jack Dorsey, CEO and Chairman Square
Raphael Bostic, President and CEO, Federal Reserve Bank of Atlanta
Thasunda Duckett, Chief Executive Officer, Chase Consumer Bank
Kelly King, Chairmen and CEO, BB&T Corporation
HOPE Youth Entrepreneur Pitch Competition
Women's Entrepreneurship Accelerator and Business Pitch Competition
---
This is an opportunity only for UFSC Representatives and you must state your UFSC Affiliation in your registration to ensure you get the complimentary registration. This opportunity is provided by Operation HOPE and its Government Relations, Public Policy Department and its long standing relationship with the Founder, John Hope Bryant. Members of the UFSC family can obtain a complimentary registration ($1,250 savings) to this year's HGF19 by utilizing this special registration code: OH19GRPP. The code is only available for a limited time, therefore please register as soon as possible.
To register, please visit  https://hopeglobalforums.org/2019-registration/ 
To learn more about HGF19, please visit https://hopeglobalforums.org/