The UFSC Speakers Bureau features professional public speakers, including motivational speakers, business leaders and financial services industry experts and much more.
To request the participation of any of our speakers, send us a note with the details and we can provide you with next steps.
Our Speakers Bureau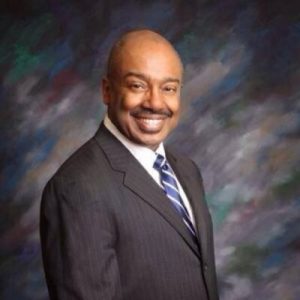 Walter Brown is a 30 plus year financial services veteran with expert experience in all phases of mortgage management and operations. He has lectured at institutions including the Federal Reserve Bank, SunTrust Bank Headquarters Washington DC, World Trade Center Seattle and UC Berkeley. Walter assists Financial Institutions, State/ Federal officials and individuals by providing ongoing technical advice on selected financial matters as a subject matter expert. Some of his recent work includes contributions to the development of the $700 Billion Dollar Federal TARP bailout program and recent initiatives related to the California Housing Finance Agency. Walter is a member of the Urban Financial Services Coalition.
Carlos Davis – For 10+ years, Carlos Davis has been helping individuals and organizations do one thing: SUCCEED. He has built Carlos Davis a successful corporate career and in 2002, he ventured out to build a career in entrepreneurship. He and four other colleagues started a successful music recording and special events company. From those experiences, he ventured out on his own to start The FIRM Marketing Group in 2005.  Since 2005, he has been empowering business owners and individuals with his vast knowledge of marketing, professional networking and entrepreneurship.  Now a dynamic speaker and radio personality, Carlos has delivered hundreds of seminars and speeches to numerous organizations on topics including entrepreneurship, professional image, adjusting to change, business building, team building and professional networking.  In his workshops, he uses his humor, transparency, excitement and audience interaction to educate and engage his audience.  In addition to his businesses, Carlos has served on the Board of Directors of the Charlotte-Mecklenburg Black Chamber of Commerce and currently serves on the board of a Charlotte based young woman's mentorship and development non-profit called The Black Girls Corner.
Zaneilia Harris – President of Harris and Harris Wealth Management Group, LLC. Her focus is on the development, implementation and monitoring of sophisticated financial strategies for individuals and businesses. Ms. Harris' overall approach is to use financial planning as the foundation for building a sound mutually beneficial relationship with her clients. Her focus is to completely understand the total dynamics of a client's financial profile. She accomplishes this by helping her clients visualize their financial futures through a five-prong approach which includes: 1) an initial consultation, 2) a strategy meeting to establish definitive objectives and goals, 3) case development, 4) plan presentation meeting and 5) predetermined progress review meetings. By partnering with her clients through open and honest communication, she can effectively implement and execute workable financial strategies which produce long term, goal achieving results. This allows her to provide a personalized financial management strategy that will assist her clients in the completion of their financial strategy process. Ms. Harris has over 17 years experience in the financial and accounting industry. Her previous experience includes employment with Merrill Lynch, Edward Jones Investments, Pricewaterhouse Coopers and The NASDAQ Stock Market. She graduated cum laude from Saint Paul's College in Lawrenceville, Virginia. She holds a Bachelor of Science degree in Business Administration with a concentration in Accounting.
Melanie M. Lee, Esq. – Owner of Lee Law Office. Ms. Lee concentrates her practice in the areas of Trusts & Estates, Estate Administration and Business Law. She received her B.A. from Howard University and her law degree from Washington and Lee School of Law. She is an experienced and well rounded estate planner. She is a member of the American Academy of Estate Planning Attorneys and the National Academy of Elder Law Attorneys. Her firm's philosophy is to help clients create, build and properly transfer wealth. Ms. Lee is a member of The Virginia State Bar; Virginia Bar Association (Sections on Probate, Trusts & Estates and Real Property), The Old Dominion Bar Association, The Metropolitan Richmond Women's Bar Association and The American Bar Association. Ms. Lee frequently writes and speaks on the importance of Estate Planning and issues concerning pre-death needs and Estate Administration. She is a contributing writer to the new edition of Senior Citizens Handbook. She has taught courses on Estate Planning for the Virginia Society of CPAs, the Old Dominion Bar Association, National Association of Black Accountants, Urban Financial Services Coalition and the National Association of Press Women.
Deborah L. Parker – Principal Leadership Consultant, Author and Speaker The DPJ Training Group.  Deborah is a sought after speaker on issues of leadership, personal development, career management, communications and diversity. She has also written on these topics for business publications in the Northern Virginia community. Deborah is the author of a motivational memoir, Navigating Life's Roadways: Stories of Insight from My Odyssey and Inspiration for Your Journey which chronicles her setbacks and successes.  Her academic background includes a B.A. in Sociology and M.A. in Human Resource Development.  Deborah has made career stops as an Army officer as well as in corporate operations and human resources.  She is a member of Delta Sigma Theta Sorority, Inc., Metro DC Chapter of the American Society for Training and Development and has completed Dale Carnegie speaking and training seminars.  Ms. Parker manages a leadership and personal development firm, The DPJ Training Group, based in Leesburg, VA.  She holds B.A.in Sociology from the College of William and Mary and M.A. in HR from George Mason University.  She is a retired Lieutenant Colonel in the US Army Reserve and has worked in corporate management positions.  Deborah is a member of Delta Sigma Theta Sorority, Inc., the American Society for Training and Development, Mt Pleasant Baptist Church in Herndon, VA and the Loudoun County Chamber of Commerce.  She has written for local publications in the Washington DC area such as the Alexandria Old Town Crier, Metro Herald and Washington Afro.
Rodney O. Parks – Chairman of the Arkansas State Banking Board.  A 20 year veteran of the banking industry, Mr. Parks' professional experience also includes Director of Development for Philander Smith College and Managing Principal of the Parks Professional Group, a public speaking and management consulting firm.  Mr. Parks was an Assistant Vice President of commercial banking at First Business Bank of Kansas City (now Marshall & Ilsey Bank).  He was also a commercial loan officer at UMB Bank and a loan review officer at UMB Financial Corp.(UMBF).  Mr. Parks was elected president of the Arkansas Tech University Alumni Association in 2003.  In 2007, he graduated in the first class of Leadership Arkansas sponsored by the Arkansas State Chamber of Commerce and also that year he was honored to be named as Arkansas Business Forty under Forty recipients.  Through the years, he has been an adjunct professor at Pulaski Technical College, Philander Smith College and the University of Phoenix.  In 2010, he was nominated as one of the upcoming stars in higher education development by the Council for Advancement and Support of Education (CASE).  He was a charter member of the Urban Financial Bankers of Kansas City (now Urban Financial Services Coalition of Kansas City).
Maurice Wilson – Founder and senior advisor of Wilson Wealth Management Group a leading provider of independent, objective, investment management and financial planning.  Maurice enrolled at Benedict College after coming to terms with the fact that an ROTC scholarship at Clemson University wasn't right for him.  He attended Benedict for 2 years balancing his time between pursuing a dual degree in physics and engineering, running track and serving his community as member of Alpha Phi Alpha Fraternity, Incorporated.  He then transferred to Tennessee State University which enabled him to earn an internship with Rolls-Royce Aerospace.  After graduating, he began working for Daimler Chrysler Automotive in Detroit, MI.  During his time in Detroit, he earned a Master's in Mechanical Engineering.  Before starting his firm, he worked for American Express Financial Advisors and Arthur Wylie Wealth Management, experiences that have shaped the way he operates his business.  Today, Maurice operates his company applying many of the principles he learned in engineering stating that: "Every client represents an open-ended problem that can be solved in an infinite number of ways. The challenge lies in finding the optimum solution."
Vance K. Jackson Jr. serves as a Middle Market Treasury Sales Analyst for J.P. Morgan's Commercial Bank – Treasury Sales. In this role, he is a part of the Michigan Treasury Sales Team specializing in constructing Global Treasury Solutions for Public & Privately held, Multi-National Middle Market Corporations (Annual Sales Ranging from $50 Million – $2 Billion).
Prior to joining the Commercial Bank Treasury Sales Team, Vance served as a Vice President – Financial Advisor for the JPMorgan Chase Consumer Bank – Wealth Management where he was responsible for leading teams of employees to develop, train and provide a vast array of Investment Solutions for consumers across retail branches in Southeast Michigan.  Prior to being promoted to the Financial Advisor role, Vance started his career at JPMorgan Chase in 2007 as a Licensed Personal Banker.
Vance has a passion for building communities and investing in people. Presently, he serves as an Executive Board Member and Board Member for several Non Profit Organizations throughout Southeast Michigan.  He also has a passion for Corporate Leadership Development, Financial Empowerment, Philanthropy and serves as a Mentor to employees throughout the firm and in the community.
Vance serves as the State Of Michigan's Co-Chairman for J.P. Morgan's Business Resource Group BOLD (Black Organization for Leadership Development) – JPMorgan's Leadership Development Organization that equips hundreds of employees throughout the State of Michigan on Career Development, Mobility and Leadership Development. Concurrently, he serves as Global Liaison on the firm's Global Leadership Board covering chapters across the Globe – (EMEA Europe, Middle East and Africa, United States and most recent addition LATAM)
Most recently Vance was appointed by the firm's Senior Management as a JPMorgan Ambassador, A Senior Level Civic Engagement Program where Vance shares the bank's story throughout the community and engages communities leaders, policymakers and other stakeholders in the Michigan Market.
Vance holds a Masters and Bachelors from The University of Michigan – Ann Arbor.  He is married to his beautiful wife Nina and they enjoy traveling the world.  He is also an Ordained & Licensed Minister and serves on the Leadership Team as Assistant Pastor at his local church.
Dr. Andrea Hendricks currently lives in Lee's Summit, Mo. She earned a Bachelor of Science in Human Development Psychology and Mass Communications from Kansas State University and a Master of Science in Counseling Psychology from Kansas State University. She also earned a Doctorate in Educational Psychology and Policy Analysis from the University of Missouri-Columbia. Dr. Hendricks full time and consulting employment has included working strategically with leaders in education, diversity, and organizational development for over 25 years.
Dr. Hendricks is assistant vice president HR, deputy director of the Office of Minority & Women Inclusion (OMWI), and secretary and advisor to the Federal Reserve Bank of Kansas City's Management Committee. She leads a broad portfolio of work, including employee engagement programs, mentoring programs, EEO programs, and diversity and inclusion programs for the 10th District.
Over the years, Dr. Hendricks has presented numerous workshops and seminars on diversity, student success and leadership development. She is a certified trainer and educational psychologist. Dr. Hendricks has been involved in several professional and community organizations. Those organizations include: National World War I Museum Board of Trustees Member, United Way Diversity Committee of Greater Kansas City, YMCA Diversity Advisory Committee and many more. She is a member of Alpha Kappa Alpha Sorority, Kansas City Centurions, Black Achievers of Kansas City, FBI Citizens Academy, and United Way Women's Leadership Council.
Over the years, Dr. Hendricks has been recognized both locally and nationally for the work she has done in HR/diversity and inclusion. In 2013, Dr. Hendricks received the NAACP of Kansas City community leader award. In addition, she was recognized by the Women's Foundation in 2012 for her commitment to women's issues. In 2010 and 2011, she received a Peak Performance and Leadership award for her continued commitment to leadership excellence from the National Eagle Leadership Institute for her stellar work in the area of corporate diversity and inclusion. In 2008, she was inducted into the Black Achiever's Society in Kansas City. In 2003, she received the Greater Kansas City Mayors Citizen of the Month award.