UFSC 50th Anniversary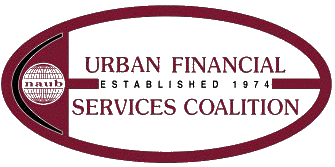 Urban Financial Services Coalition (formerly National Association of Urban Bankers), established in 1974, will celebrate its 50th Anniversary in 2024 during a two-day celebration event on Thursday, April 11th – Friday, April 12th, 2024.

The Federal Reserve Bank of Kansas City will host the event and we are very excited about this opportunity.
The theme for our celebration is "Cheers to 50 Years and Beyond" with a focus on Economic Empowerment, Educational Advancement and Professional Development.
We are very excited about this opportunity! Please save the dates and look forward to additional information coming soon.
UFSC's mission is to "To be the preeminent resource organization in the financial services industry that provides professional development programs, supports educational advancement and promotes economic empowerment for its members and minority communities at large," and we are proud to have executed on this mission for 50 years.
Below are links to our website where you can review updates regarding the organization's history, founders, current leaders, structure and community engagement at your leisure.
UFSC Home – https://www.ufscnet.org/
UFSC Heros (founders) – https://www.ufscnet.org/2021/03/12/ufsc-heroes/
UFSC Leadership (current) – https://www.ufscnet.org/leadership/
UFSC Remembering Debra Bronston – https://www.ufscnet.org/2022/05/15/remembering-debra-bronston/
Please feel free to reply to this e-mail with any related questions/concerns that come to mind in the interim.
We look forward to Celebrating 50 years and beyond with you in April 2024.

Sincerely,
Ola Truelove-Ross
UFSC – National President