UFSC Value of Membership
In April 2024, Urban Financial Services Coalition (UFSC) will celebrate 50 years of providing professional development programs, supporting educational advancement and promoting economic empowerment for our members and communities at large.
Since 1974, Urban Financial Services Coalition (UFSC) has been a resource for young professionals and seasoned professionals in the financial services industry. We hope you agree that there is still a need for organizations such as ours in today's current environment.
We invite you to get involved and renew your membership today. Let us know how Urban Financial Services Coalition can be a resource for you, or how you can be a resource for others.
We encourage you to be a part of the next 50 years!
If you are not a member, or you have not paid membership dues in a while, or if you are not yet a member, we encourage you get engaged. Click Here to Renew Now/ Join Now!
As a member, you will be able to take full advantage of the following signature programs:
UFSC Inclusive Cultural Competency Experience
UFSC Empowered Leaders Toastmasters Group
UFSC Career Planning Resources
and, participate in other local and national programs
We also invite you to extend this invitation to a friend or co-worker who can benefit from the Urban Financial Services Coalition network and resources.
Hear how you too can benefit from membership in UFSC from some of our members. Click on the YouTube video links below to hear more from:
Ola Truelove, UFSC National President
Theodis Watson, UFSC National Vice President
Marlene Braithwaite, UFSC Administrative VP of Technology
Walter Brown, UFSC Multiple Strategies Working Committee Chair
If UFSC has enhanced your professional or personal life, we would love to hear from you. Let us know if you would like to submit a 30-60 second video clip to share on our social media channels. To participate, contact us at [email protected].
If you would like to receive more information about the UFSC Programs, visit our website www.ufscnet.org, or contact us at [email protected].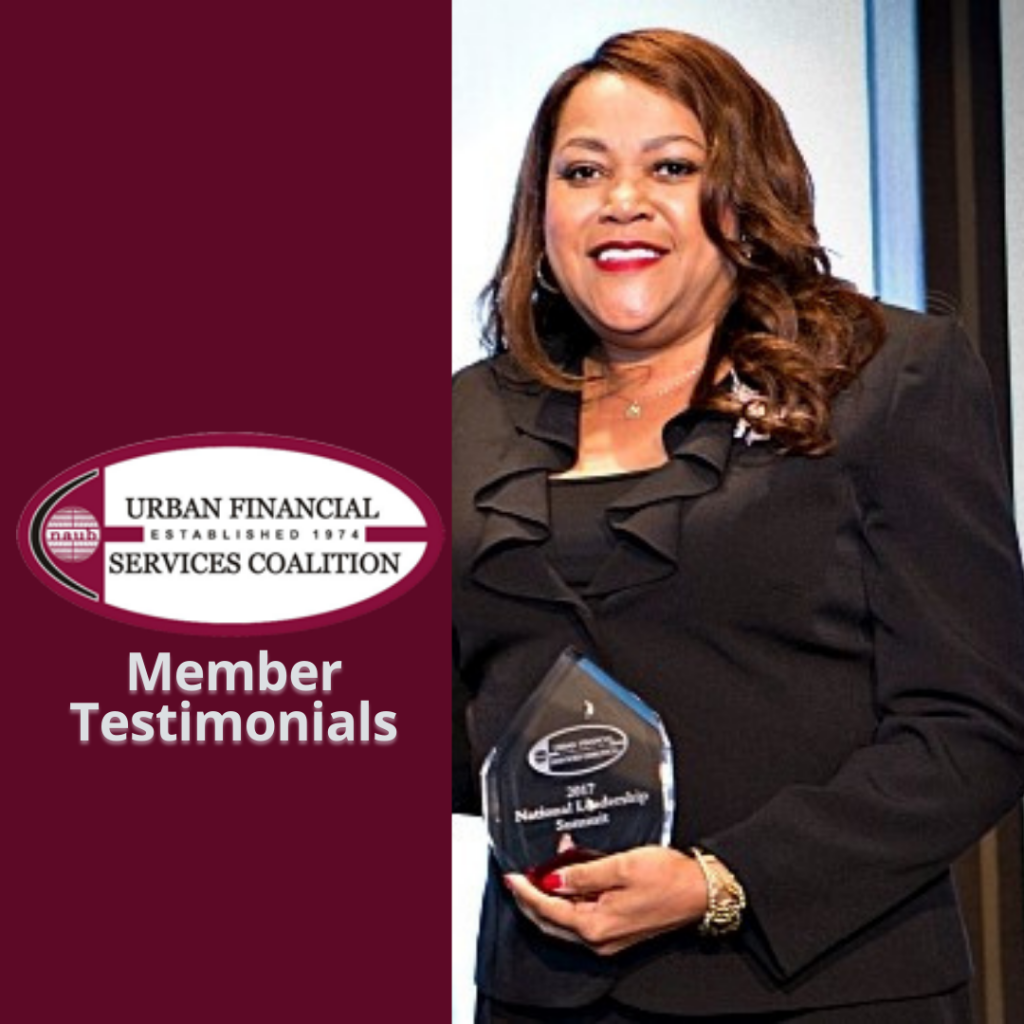 Ola M. Truelove, UFSC National President
Theodis Watson, UFSC Vice President
Walter Brown, UFSC Multiple Strategies Working Committee Chair