2nd UFSC Richmond Member Gets Selected for Renowned Leadership Program
Minority representation in Richmond's financial services takes another leap as UFSC's Annette C. Ross qualifies for The Leadership Quest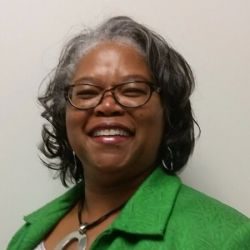 The Urban Financial Services Coalition Richmond Chapter has championed minority representation in the metropolitan's financial services sector for over three decades. This year, Annette C. Ross, a coalition member and a well-established supplier diversity professional, has been selected for the renowned Leadership Metro Richmond – The Leadership Quest program. The selection is based on specific guidelines established by the Leadership Metro Richmond program leaders. The coalition has had many notable members from the Richmond financial services sector representing it at The Leadership Quest program, including Adrienne Whitaker, Steven McCarther, Bernadette Bannister, and Lisa Rowe-Higginbottom, to name a few. Ms. Ross's selection serves as a testimony to UFSC's member's commitment to professional development and career elevation in Richmond's community, financial services and allied business sectors.
Commenting on her selection for The Leadership Quest 2021, Harrol Christian, the Vice President of UFSC Richmond Chapter, said, "UFSC is excited about Annette's participation in such a noteworthy leadership development program. We are very confident that she will leverage the leadership training learned and relationships developed to empower minority businesses throughout the Metro Richmond Region."
Annette C. Ross began her supplier diversity career with Dominion (Dominion Energy) where she managed the program for two company business units for 6 years. With 15 years of supplier diversity experience, she currently serves as the Director of Supplier Diversity and Inclusion for JMI. Based in Richmond, Virginia, JMI is a brand strategy and consulting firm focused on community engagement. The company serves as a bridge, building dialogue, and trust to forge meaningful, lasting relationships between our clients and their communities.
Prior to joining JMI, Ms. Ross served as an environmental and safety professional with over 15 years of progressive environmental and safety compliance experience with Dominion Energy. In this position, she monitored and analyzed the Resource Conservation and Recovery Act (RCRA) and the Clean Water Act (CWA) regulations in seven states, including Virginia. She also served as the Dominion Energy liaison to federal, state, and local environmental agencies that governed regulations impacting the company's power generation and electric transmission and distribution operations.
The Leadership Quest, which is a ten-month-long program, begins in September 2021. Based on monthly classes and events, this program aims at developing a deeper understanding of the grassroots problems in the Richmond metropolitan region and prepares servant- leaders to find and implement solutions for the same. Leadership is a fundamental element of real-world problem-solving. There is no tool more powerful than the community to uproot the roadblocks in its development and uplift.
Uplifting minority communities in Richmond by enabling minority professionals and youth to train and excel in the financial services sector are UFSC's primary objectives. This not-for-profit organization brings together the finest minority professionals in the Richmond metropolitan's financial industry to provide educational, technical, and advisory assistance to communities of color. With friends and colleagues like Annette C. Ross leading from the front, UFSC is sure to redefine minority leadership in the country's financial sector.
---
Media contact
Company Name: Urban Financial Services Coalition – Richmond Chapter
Website: www.ufscnet.org
Email: [email protected]
Phone Number: 202-434-8970
Point of Contact: Executive Assistant
Address: 1200 G. Street, Suite 800, Washington DC 20005