UFSC Mourns the Death of Robert Samuels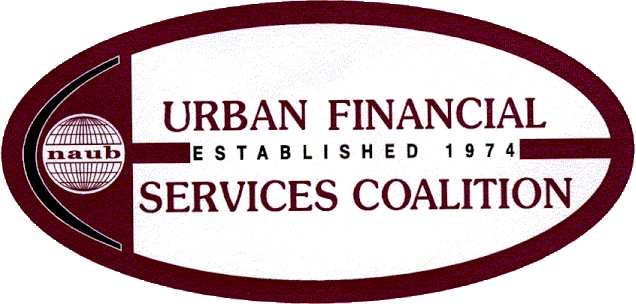 Urban Financial Services Coalition, formerly known as National Association of Urban Bankers, mourns of the death of its founding President Robert J. Samuels.  Mr. Samuels, a pioneer in the financial services industry, died on November 18, 2012.

The visitation will be held on Sunday, November 25, 2012 at 5:00 pm to 7:00 pm. The home going service will be held on Monday, November 26, 2012 at 11:00 am.  Both services will take place at Beulah Baptist Church, 1006 West Cypress ST, Tampa, FL 33606. Condolences can be sent to his wife, Mrs. Lillie Samuels at 4619 Fairway DR, Tampa, FL 33603.
Born in Philadelphia, PA, Mr. Samuels overcame poverty, racism and bigotry to create a successful career in the financial services industry, an organization for the development of minority financial professionals and organizations to fight prostate cancer.
Mr. Samuels began his banking career in 1964 at First Pennsylvania Bank and in 1969, he moved to New York City and joined Manufacturers Hanover Bank's Commercial Lending Training Program.  He attended the American Institute of Banking, New York Institute of Credit and graduated from Rutgers University's Stonier Graduate School of Banking.  Mr. Samuels retired in 1992 as Vice President of the Global Financial Institutions Group, a division of Manufacturers Hanover's Corporate Banking and International Sector (JPMorgan Chase).
Mr. Samuels was also the founding president of the New York City Urban Bankers Coalition. In 1984, the National Association of Urban Bankers honored him by renaming the "Outstanding Banker of the Year Award" to the "Robert J. Samuels Founder's Award".  In 1998, the Urban Bankers Coalition further honored him by having his likeness placed in the Baltimore Great Blacks in Wax Museum. In December of that year, he was also inducted into the Black Hall of Fame in Philadelphia.
Mr. Samuels moved to Tampa, FL in 1992 and in 1994, he founded the Tampa Bay Men'€™s Cancer Task Force. In 1996, he served as the Founding Chairman for the National Prostate Cancer Coalition.  The following year, he was appointed to the National Cancer Institute'€™s Prostate Cancer Progress Review Group.  In 1998, he served as a member of the U.S. Army'€™s Prostate Cancer Research Panel and was appointed to the Florida Prostate Cancer Task Force. During this period, he also founded the Florida Prostate Cancer Network (FPCN).  Today, FPCN serves as a model prostate cancer state coalition recognized by numerous agencies including the Florida Legislature, the Florida Department of Health and the Florida Agency for Healthcare Administration.