Lost Lineage Found: The Quest to Uncover African American Roots
Join the Richmond Chapter of Urban Financial Services Coalition (UFSC) for a conversation about the intertwined bloodlines and complex relationships of blacks and whites before and after the Civil War.
A Black History Month Special Event
Forty-five years after Alex Haley wrote Roots: The Saga of an American Family, author and oral historian Honor Winfree Benson has published the story of her family in the book, Cast in Iron, a historical novel that chronicles her family lineage and ties to the family of Pulitzer Prize-winning Richmond novelist Ellen Glasgow. The novelist went to her grave never disclosing she had black relatives.
Honor Winfree Benson, a great-great-niece of Ms. Glasgow, grew up listening to her family's stories about the connections. After years of library research in addition to the family information and document archive, she has recorded the relationship with the Glasgow family in a 650-page genealogy, not yet published, titled "We Are Richmond," and the historical novel, Cast By Iron.
Beyond the Book Conversation
Ditu Kasuyi and Adrienne P. Whitaker will moderate the conversation that will explore Ms. Benson's personal journey through her family's history and explore the connection to the woven, colorful quilt of America.
An oral historian, Ms. Benson has also published the first two books of a five-part historical novel titled "Blood of a Rose" about the Marx family and her other blood lines from the American Revolution through the Jim Crow era. The Marx family was a prominent Jewish family who were significant Richmond bankers and physicians and are also connected to Ms, Benon's family.
Ms. Benson has found her family's story is woven into the fabric of a host of ethnic and religious communities, including "the American Indian, Black, white, Calvinist, Catholic, Pentecostal, Episcopal and Jewish."
Today, Ms. Benson believes that she and her sister, Hope, are the last remaining members of the Glasgow family, which could make them heirs of Arthur Glasgow's estate. The Richmond Circuit Court authorized DNA tests to verify the connection, and Ms. Benson said legal contact has begun with representatives of Arthur Glasgow's trust. The trust's value exceeds $125 million and currently benefits the Virginia Museum of Fine Arts and Virginia Commonwealth University.
"This has been an untold story of Richmond. I promised my family that I would bring it to light," said Ms. Benson.
About the Speaker: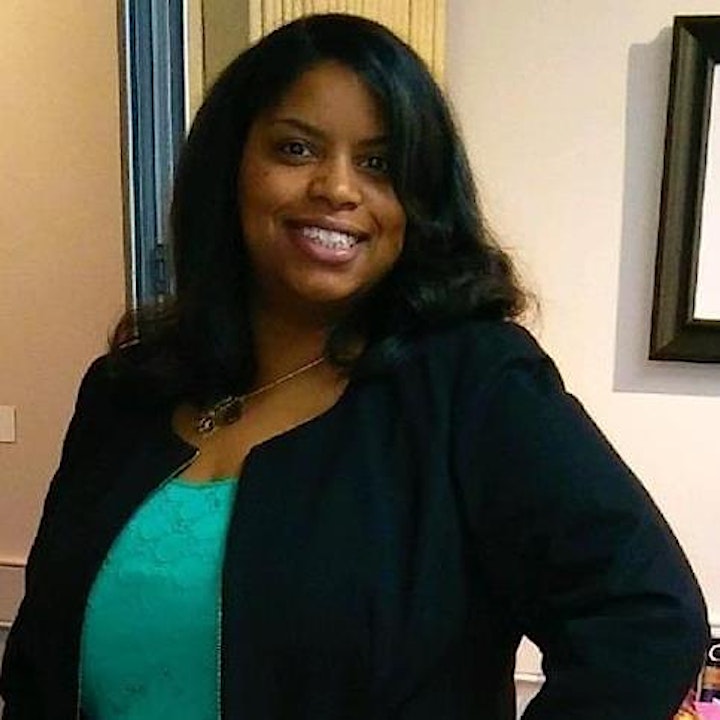 Mrs. Benson is a native of Richmond, Virginia with deep roots. Since age 5, she was groomed to learn her family's oral history.
As validation of facts through documentation became more available, Honor set out to prove the validity of her family's oral history completing this work in her 650-page genealogical review, "We Are Richmond". Her family's historic archive includes original art, paper documents, epistolaries, heirloom jewelry, indigenous plants, and other artifacts, which dates to the 1700's, as well as other information prior to American births.
In her recent novel, 'Cast by Iron', a special edition of her, 'Blood of a Rose' series of novels, Honor revels the secret Black descendants of the Glasgow family that owned and operated Tredegar Iron Works, now the American Civil War Museum at Historic Tredegar.
With slave labor Tredegar became the largest Antebellum locomotive maker in the South, the main armory & weaponry manufacturer to the Confederates during the Civil War, and at its height the company produced one third of all the iron in the United States! 'Cast by Iron' also reveals the lineage of a prominent German Jewish family of Richmond that were bankers and physicians. The author is descendant of both.
Honor has written seven books, five of which were published through her own publishing company. A serial business owner, with a background in education and administration, she matriculated from Virginia Union University, with a Bachelor of Science degree conferred, graduating number 1 in her program, and 30+ hours of Master level education. She is an active advocate for children & youth through non-profit educational programs, health initiatives, & the arts. Mrs. Benson resides in Richmond with her supportive husband.
Moderators:
Adrienne P. Whitaker and Ditu Kasuyi, Moderators
Adrienne and Ditu are the co-founders of the L2L Leadership Institute and have served in top leadership roles for Urban Financial Services Coalition at the local, regional and national level. Ditu served as UFSC National President and as President of the Corporate Advisory Council. Adrienne served as the National Vice President and as Vice President of Conference Planning. They both serve on the UFSC Foundation Board of Directors.
Adrienne P. Whitaker has over 15 years' experience in diversity, equity, and inclusion (DEI) in various leadership roles working in the public, private, and nonprofit sectors. She serves as the DEI Director of a statewide agency. She formerly was a senior business development executive at SOAR365, where she was responsible for advocating and providing employment for men and women with disabilities by securing contracts with companies, non-profits as well as local, state and federal government agencies including military base contracts to provide employment opportunities.
Ditu Kasuyi is the President and CEO of Kasuyi and Associates, LLC, a leadership coaching firm in Richmond, Virginia. The company specializes in educating, motivating, and empowering professionals to elevate their leadership skills to reach their goals faster. By increasing their ability to focus on the behaviors that produce extraordinary results, his clients solve complex problems more effectively, leading to improved performance and higher revenues.
Born in the Democratic Republic of the Congo, Ditu saw first-hand the power of inspirational leadership through his mother's journey to bring her family to the United States. From learning a new language to earning her PhD, her passion for empowering women through education and science encouraged Ditu to follow the clarion call. He has dedicated his life to changing the world through exceptional leadership coaching. As a certified personal coach, national award-winning motivational speaker, and international trainer, Ditu brings his passion for inspirational speaking and commitment to leadership growth to every client, helping them reach their untapped potential.
Suggested Readings
Cast By Iron: Blood of a Rose Special Edition, by Honor Winfree Benson, Honor Winfree Benson , et al.
Blood of a Rose: Volume I, by Honor Winfree Benson and Hugh A. Winfree Jr.
Prayers of a Widow Woman: An in depth look into the life of LaVerne J. Winfree, minister, counselor, friend, mother, and wife. The widower of Hugh A. Winfree, Jr., an acclaimed Artist, by LaVerne J. Winfree, Honor Winfree Benson , et al
Richest Woman in Babylon: Seven Laws of Liberation, by Honor Winfree Benson and Hugh A. Winfree Jr.
Blood of a Rose: Volume II (Blood of a Rose Book Series 2), by Honor Benson and Hugh A. Winfree Jr.
Date: Tuesday, February 22, 2022
Time: 6:00 pm – 7:30 pm, Eastern Standard Time.
Register: https://uncovering-african-american-roots.eventbrite.com
Platform: Zoom