Closing the Wealth Gap: Leveraging the Power of Home Ownership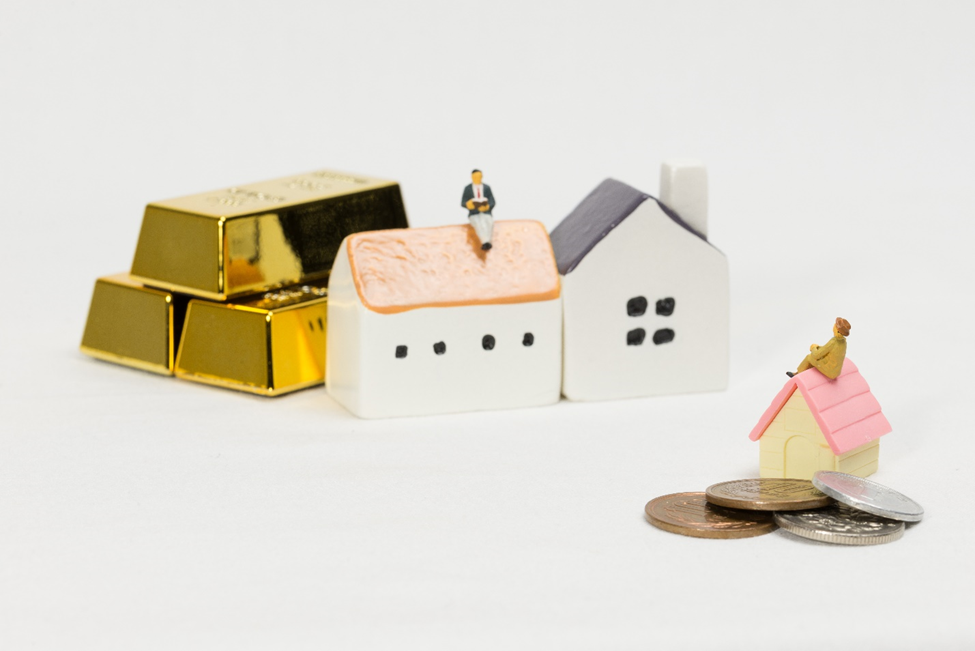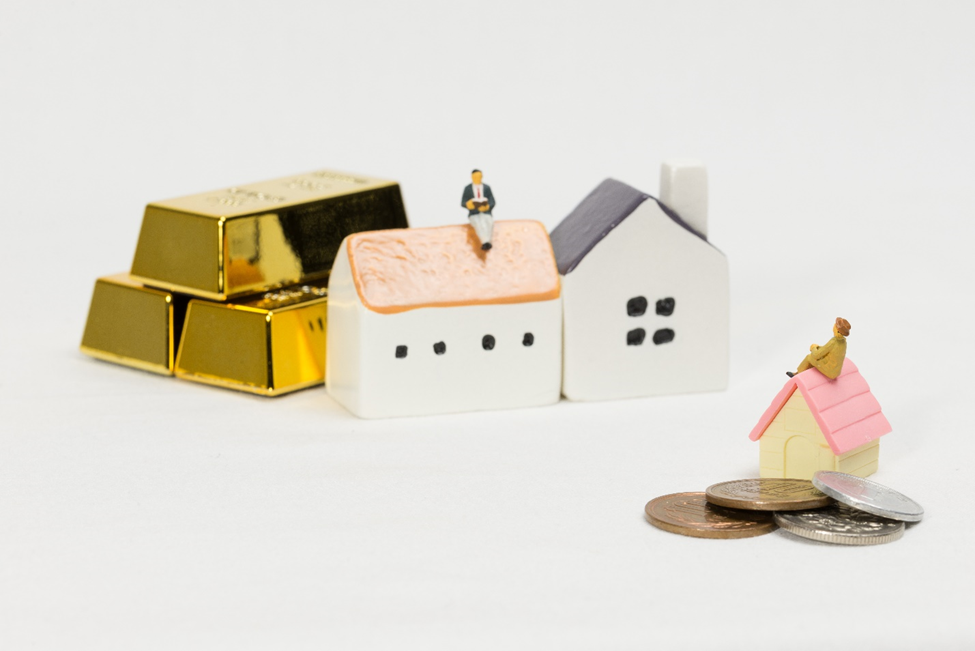 Join the Richmond Chapter of Urban Financial Services Coalition (UFSC) and Investors 2000 Plus as they celebrate Financial Literacy Month with a special session entitled "Closing the Wealth Gap: Leveraging the Power of Home Ownership" on Tuesday, April 12, 2022, 6:00 pm to 7:30 pm, Eastern Daylight Time.
The featured panelists and moderators are:
, Chief Executive Officer, Housing Opportunities Made Equal of Virginia, Inc
, President/Originator at KORE Mortgage;
, Realtor & Operations Manager and CEO/Owner Asset Management Group, Inc.
, Mortgage Sales Manager and DEI Officer C&F Mortgage Corporation
, DEI Director of Virginia Housing and Co-Founder of L2L Leadership Institute.
, Esquire, Owner of Lee Law Office and Co-Author of "Essentials to Planning Your Legacy" Book
Attendees will learn from this panel of housing industry leaders, with deep experience, the role that affordable housing, choosing the right mortgage financing and type of home plays in helping individuals, influencers and organizations ability to close the wealth gap.
About the Panelists:
.
Monica Jefferson
Chief Executive Officer
Housing Opportunities Made Equal of Virginia, Inc
Monica L. Jefferson is the Chief Executive Officer of Housing Opportunities Made Equal of VA, Inc. (HOME). HOME was founded out of necessity to enforce the Fair Housing Act and leads the charge in tackling systemically divisive housing practices through fair housing enforcement, research, advocacy, and statewide policy work to ensure equal access to housing for all people. For the last three years, Monica served as the Vice President and Chief Operating Officer with HOME managing the internal operations and program administration.
With over 25 years of experience in administration, organizational development, mortgage lending, training/facilitation, and human resource planning, Monica consults with non-profit organizations for technical assistance and developing partner and stakeholder relationships. As a seasoned housing professional, Monica has a long history of driving organizational development and managing cross-functional lines of business operations. Monica is an advocate for creating economic and housing opportunities for minorities and low-income individuals. She actively serves on various housing non-profit and advisory boards.
Kelvin Oliver
President/Originator
KORE Mortgage
Kelvin Oliver is a talented Mortgage Banker that has spent over 20 years of experience in bringing ease and orderliness to the mortgage industry. His primary objective is to work with borrowers, realtors, and title companies in facilitating smooth closing processes, and he has been able to show expertise in Analytical techniques, Identifying and capitalizing on community business with effective networking, collaboration, multitasking, sales, financial analysis, and business development.
After acquiring so much experience in the industry, he believes he can offer much more, so, he decided to specialize in residential mortgages, and as a regional broker, he founded KORE Mortgage, LLC where he presently hires/maintains staff, oversee all facets of the company including but not limited to compliance, origination, processing, marketing and post-closing, he also establishes relationships with investors to funds mortgage loans.
Max Williams
Realtor & Operations Manager
& CEO/Owner
Asset Management Group, Inc. President/Originator
KORE Mortgage
Max Williams hails from Browns Mills, NJ and is a graduate of the Rochester Institute of Technology with a B.S. in Communication and The George Washington University with a Master's degree in Human Resource Development. After a short career as an Army Armor Officer stationed in Germany during Operation Desert Shield, he has been active in real estate since 1993 when he purchased his first multifamily building. Throughout his real estate career, Max has worked full time in various roles primarily related to creative real estate and investment real estate.
He is a strong advocate for giving back to the community and has worked in leadership capacities to advocate for revitalization programs such as Jackson Ward Neighborhoods in Bloom and various home ownership programs in Richmond VA. He is a licensed Virginia real estate salesperson with several designations, a private investor and a Virginia Housing and Development Authority certified real estate instructor. He is a proud active Life Member of Alpha Phi Alpha Fraternity, Inc., and formerly served on the Board of the Urban League of Greater Richmond. Max was voted Best Realtor in the Metro Richmond area last year by the Richmond Times Dispatch out of over 4,500 licensed Realtors and is proudly affiliated with United Real Estate in Richmond VA.
Marlon White
Mortgage Sales Manager & DEI Officer
C&F Mortgage Corporation
Marlon White is dedicated to guiding customers through the process of home financing, whether they are purchasing or refinancing. He is an industry professional with 17+ years of experience in many different areas including sales, operations, secondary marketing, and etc.
Mr. White is currently the Mortgage Sales Manager & DEI Officer with C&F Mortgage Corporation, in Midlothian, VA. Additional: He attended college at Virginia Commonwealth University and majored in Marketing. When he is not serving customers, one of his favorite civic roles is serving on the Advisory Board for Virginia Union University Department of Workforce Management.
Adrienne Whitaker
DEI Director,
Virginia Housing
& Co-Founder
L2L Leadership Institute
Adrienne Whitaker has experience in sales, marketing and community relations as well as diversity, equity, and inclusion (DEI) in various leadership roles working in the public, private, and nonprofit sectors. She is also the co-founder of L2L Leadership Institute. She currently serves as the DEI Director for Virginia Housing, a privately funded financial services authority. She formerly was a senior business development executive at SOAR365 where she was responsible for advocating and providing employment for men and women with disabilities. She served as the Vice President of Philanthropy & Marketing at Virginia Home for Boys and Girls, as Vice President of Institutional and External Affairs at Virginia State University, and as Senior Vice President of Sales & Marketing at SunTrust Bank (currently Truist Bank)
Adrienne currently serves on the advisory board of C&F Bank and serves as a strategic advisor to the Richmond City Sheriff's Office. She serves on the Richmond Minority Business Enterprise & Emerging Small Business Advisory Board and serves on the board of the Urban Financial Services Coalition (UFSC) Foundation and was a former National Vice President for the organization. Adrienne serves on the board of directors of Homeward and Virginia Repertory Theatre. She served on the task force to create the Virginia Minority Business Commission. She is a member of Delta Sigma Theta Sorority, Incorporated and The Links, Incorporated.
Melanie Lee, Esquire
Owner
Lee Law Officer
Co-Author
"Essentials to Planning Your Legacy" Book
Melanie M. Lee, Esquire is the owner of Lee Law Office a firm located near downtown Richmond, VA. Ms. Lee concentrates her practice in the areas of Trusts & Estates, Estate Administration, and Business Law. She received her law degree from Washington and Lee School of Law. She is an experienced and well-rounded estate planner. She is a member of the American Academy of Estate Planning Attorneys and the National Academy of Elder Law Attorneys. Her firm's philosophy is to help clients create, build and properly transfer wealth.
Ms. Lee is a member of The Virginia State Bar; Virginia Bar Association (Sections on Trusts & Estates and Real Property), The Old Dominion Bar Association, The Metropolitan Richmond Women's Bar Association and The American Bar Association.
Ms. Lee frequently writes and speaks on the importance of Estate Planning and issues concerning pre-death needs and Estate Administration. In 2018 she co-authored the book Essentials to Planning Your Legacy.
Date: Tuesday, April 12, 2022
Time: 6:00 pm – 7:30 pm, Eastern Daylight Time.
Register: https://UFSCHousing.eventbrite.com
Platform: Zoom
To learn more about Urban Financial Services Coalition, visit www.ufscnet.org