Leading, Managing and Motivating Using the MBTI – Bootcamp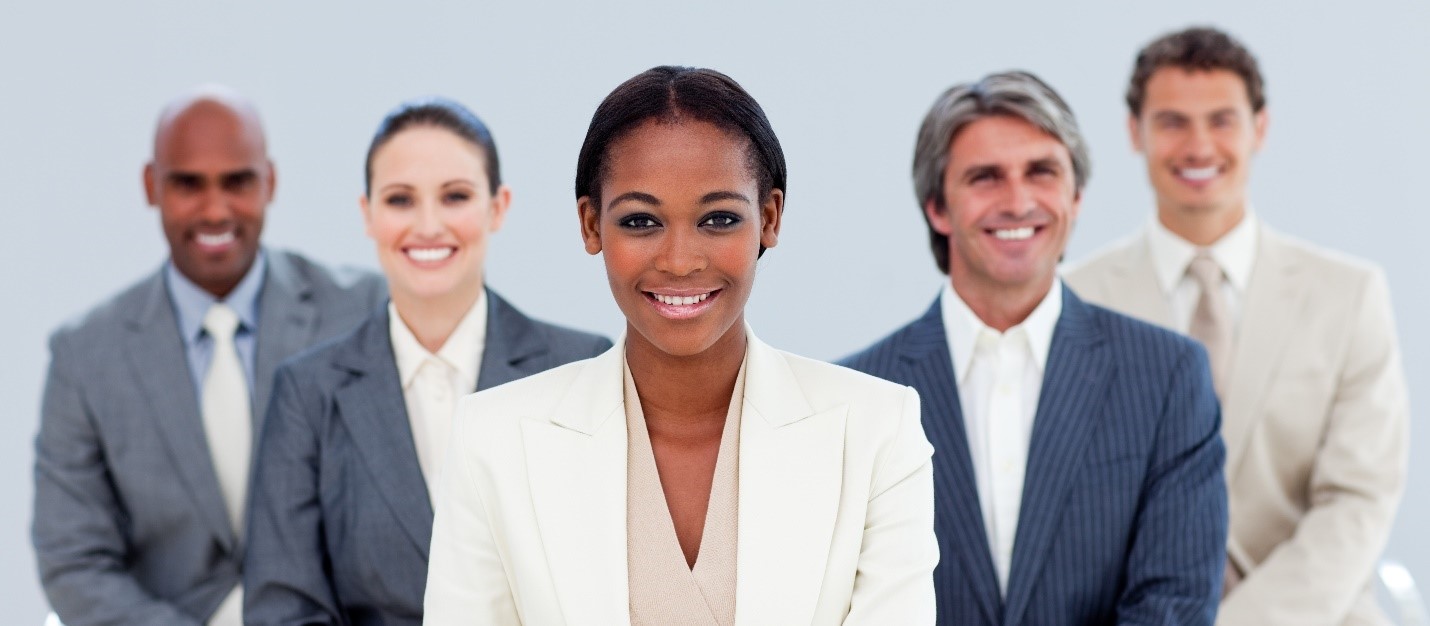 Urban Financial Services Coalition (UFSC)
Presents
"Leading, Managing and Motivating Using the MBTI"
Boot Camp
March 16, 2022, 6:30 pm
Aisha Scott,
Founder & Chief Career Development Enthusiast, Time To Impact 365
THIS PROGRAM IS A CHANCE IN YOUR LIFE TO REALLY KNOW WHAT YOUR ACTUAL SKILLS ARE AND HOW YOU ARE GOING TO UTILIZE THEM?
Want to be a true BOSS?
Starting a career, need a resume?
Climbing High on the Career ladder?
Eager to excel in finance or HR?
Thriving to be a fierce leader?
OR taking a leap of faith into a new career?
Whatever it is, we're going to make it happen for you.
Often all it takes is one little push in the right direction
"Leading, Managing and Motivating Using the Myers-Briggs Type Indicator" Boot Camp is a revolution in professional development. The personalized analysis generated from the Myers-Briggs Type Indicator (MBTI) will be combined with engaging activities and thought shifting perspectives to level up your professional toolbox and leadership strategies to advance your career.
The MBTI assists professionals with:
A customized approach to leveraging your personal strengths.
Insight into understanding how to engage and interact with other personalities in the workplace.
Supporting your personal well-being and professional performance goals.
Growing as a professional to flex your approach to navigating communication, change management, leadership, and teamwork.
Learning how to acknowledge one's personal strengths and recognize the strengths and grow opportunities of others when in collaborative work settings.
While incorporating engaging and dynamic challenges into the learning environment of the Myers-Briggs workshop, individuals and teams will be presented with opportunities to experience the impact of the assessment tool firsthand.
Leading, Managing and Motivating Using the MBTI:
The MBTI isn't truly a "test" in the traditional sense. There are no right or wrong replies, and no one type is superior to another. The indicator's objective is not to assess mental health or make any form of diagnosis. Your results are also not compared to any benchmarks, unlike many other methods of psychological assessments. Rather than comparing your results to those of other people, the instrument aims to simply provide more information on your unique personality. This will provide you with information that is specific to you.
Using the results obtained from MBTI we can help you polish your skills and work on what you are missing out on. It is not just a workshop, it will be an experience of a lifetime, Because you'll be learning among other financial professionals who are also committed to improving their abilities, you'll be in a learning environment that supports progress.
About the Speaker
Aisha Scott is a Washington, DC native whom has acquired over 20 years of professional experience and expertise within the financial services, commercial real estate, and multi-family management industries.
Aisha is currently member of the inaugural Coaching Collective affiliated with the Dr. Nancy Grasmick Leadership Institute at Towson University and an Advisory Board Committee Member for The George Washington University Women in Leadership Program. She is also an adjunct faculty lecturer for the Community College of Baltimore County focusing on curriculum related to Business Management & Communication, Leadership, Human Resources, and DEI.

She often references the "zigs and zags" of her career journey as what drives her passion to assist others with developing how to navigate their personal and professional aspirations. When facilitating large group or 1-on-1 sessions, Aisha utilizes her first-hand experience in Human Resources and Organizational Development along with her acquired knowledge and implementation of Industrial/Organizational Leadership theories to create strategically engaging career and personal development experiences. She also incorporates perspectives on principles of Diversity, Equity & Inclusion from the coursework that she completed through the Georgetown University DEI in the Workplace certification program to assist with generating conversations around though-shifting perspectives.

Her engaging facilitation style has placed her in front of organizations such as Bank of America, the United States Army Core of Engineers, Maryland's Department of Rehabilitation Services – Workforce Technology Services, Georgetown University, Morgan State University, Southern New Hampshire University, and the Golden Key International Honor Society.
Roadmap:


Urban Financial Services Coalition (UFSC) partnering with Time To Impact 365 to host the "Leading, Managing, and Motivating using the Myers-Briggs Type indicator" Boot Camp series that will be offered in a 5-part series. Each session in the series will consist of a 90-minute interactive experiential learning module detailed below. All sessions will be virtual on the Zoom platform.
"1st session will be an informational session open to all UFSC Members to learn about the upcoming series"
The following sessions will be capped to a 25 individual cohort for the remaining dates noted.
Session Agendas
Session #1 Introduction to MBTI
Provides a basic high-level overview of the MBTI assessment and how the results offer an in-depth understanding of an individual's personal and professional preferences. NOTE: This session is open to all UFSC Members at no cost.
Session #2: Communication
This session will delve into the actual MBTI results of the individuals in the cohort to provide examples of how to use their MBTI type to acknowledge their communication strengths and blind spots.
Session #3: Recap of Session #2
This session will be a one-off session to offer an opportunity to recap Session #2 to individual's that were not able to attend the previous session on MBTI and communication styles.
Session #4: Coping through Covid
This session will present the cohort with tips and techniques to assist the cohort with how to cope and offer coping techniques to their staff during periods of change and uncertainty including empathy and motivation.
Session #5 Coaching Techniques
This session will offer the cohort examples of how to use their MBTI types to assist with strengthening coaching and feedback techniques.
STRUCTURE OF COHORT SESSIONS
Each 90-minute session will include:
Guided facilitation related to the MBTI topic
Structured open forum dialogue and networking
Breakout group activities to emphasize differences in MBTI personality types
Allotted time for group
Q&A PARTICIPANT MATERIALS
MBTI Assessment
Each individual will be presented with an online link to complete the MBTI assessment and receive a personal MBTI Interpretive Report for Organizations which includes:
A detailed description of the individual's personal Myers-Briggs Type
Detailed analysis of the clarity of their MBTI results
Typical communication and problem-solving preferences
Tips to improve giving and receiving feedback as related to their MBTI type
Session Handouts
During each session, participants will be presented with links to handouts or online websites to accompany the learning content of the session.
Dates of training sessions
Wed, March 2, 2022 6:30pm – 8:00pm EST (Informational Session)
Wed, March 16, 2022 6:30pm – 8:00pm EST
Wed, March 23, 2022* 12:00pm – 1:30pm EST
Sat, April 9, 2022 11:00am – 12:30pm EST
Wed, April 13, 2022 6:30pm – 8:00pm EST
Packages
Foundational:
Group Cohort Sessions Only
A digital copy of a personalized Myers-Briggs Interpretive Report for Organizations
Involvement in the follow-up cohort group sessions (3 sessions)
*$150* Register by February 25
*****Special Bonus******
Invest in yourself by February 25, 2022 to receive 1 on 1 Resume Review and LinkedIn Profiles Analysis ($350 value)
February 26 price increases to $169
Next Level:
Group Cohort Sessions & 1 personal 30-minute Coaching Session
A digital copy of a personalized Myers-Briggs Interpretive Report for Organizations
Involvement in the follow-up cohort group sessions (3 sessions)
A 30-minute 1-on-1 consult with a certified MBTI practitioner and Career Consultant
*$175* Register by February 25
*****Special Bonus******
Invest in yourself by February 25, 2022 to receive 1 on 1 Resume Review and LinkedIn Profiles Analysis ($350 value)
February 26 price increases to $169
To learn more visit:
Urban Financial Services Coalition: www.ufscnet.org
Time to Impact 365: https://www.timetoimpact365.com/