CFPB Proposes Rule to Shine New Light on Small Businesses' Access to Credit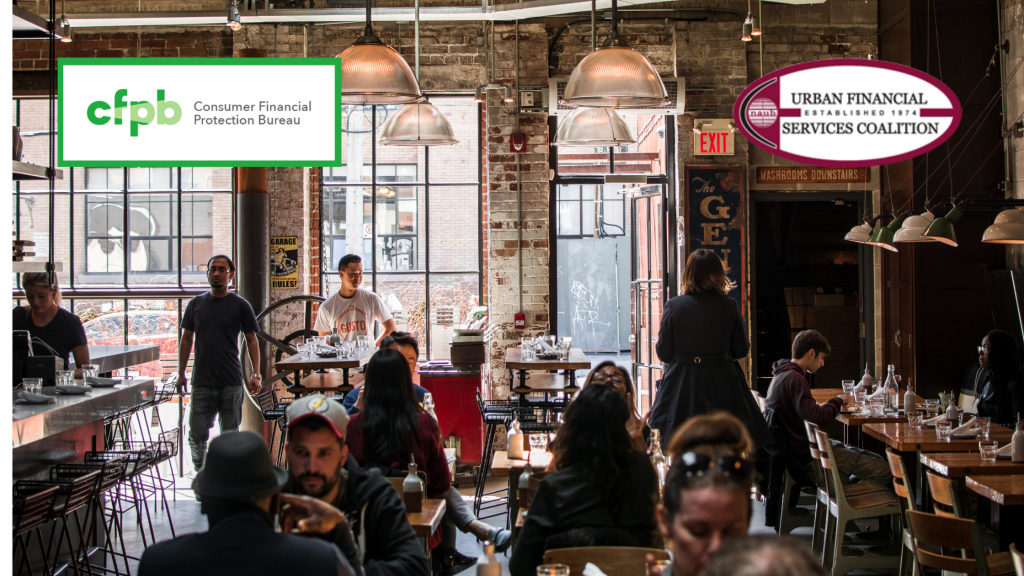 Proposal Would Increase Transparency in a $2.4 Trillion Sector of the American Economy and Bolster Fair Lending
The Urban Financial Services Coalition encourages members to provide comments on the new rule that was proposed by the Consumer Financial Protection Bureau (CFPB) designed to help small business gain access to credit by increasing transparency in the lending marketplace. This rule would require lenders to report the amount and type of small business credit applied for, some demographic information about the applicants, and key elements of the price of the credit offered. The CFPB launched a web portal so that small business entrepreneurs could share their stories about applying for credit, in order to understand their challenges and successes in accessing credit.
CFPB Acting Director Dave Uejio stated that small business ownership is one of the primary means by which families and communities build wealth, but most of the time, their development is stopped due to the challenges that acquiring credit carries.
Small businesses are an essential part of the US economy, they employ more than 60 million Americans and, between 2010 to 2019, small businesses created nearly twice as many net new jobs as large businesses. Because of their importance as a path of wealth creation for individuals, small business lending can foster greater equity, and its absence can exacerbate existing inequalities.
With the COVID-19 pandemic, over 33% of small businesses had to close and many others struggled to get the help they needed. Besides that, some larger banks participating in the Paycheck Protection Program (PPP) failed to prioritize them and were the ones that had to wait longer to access the PPP funds once they submitted applications to banks.
To provide better information about small business lending, the CFPB requires lenders to collect and report data about credit applications from small businesses. The proposed requirements would help the CFPB and the public at large better understand how they seek and obtain credit, to identify areas of business and community development needs, and how applications are received and their outcomes.
The CFPB encourages comment on its proposal. The comment period will end on November 30th, and the CFPB does not anticipate a deadline extension. All comments will be carefully considered.
For more information visit https://www.consumerfinance.gov/about-us/newsroom/cfpb-proposes-rule-to-shine-new-light-on-small-businesses-access-to-credit/