"Holiday Meet and Greet" – UFSC Omaha Chapter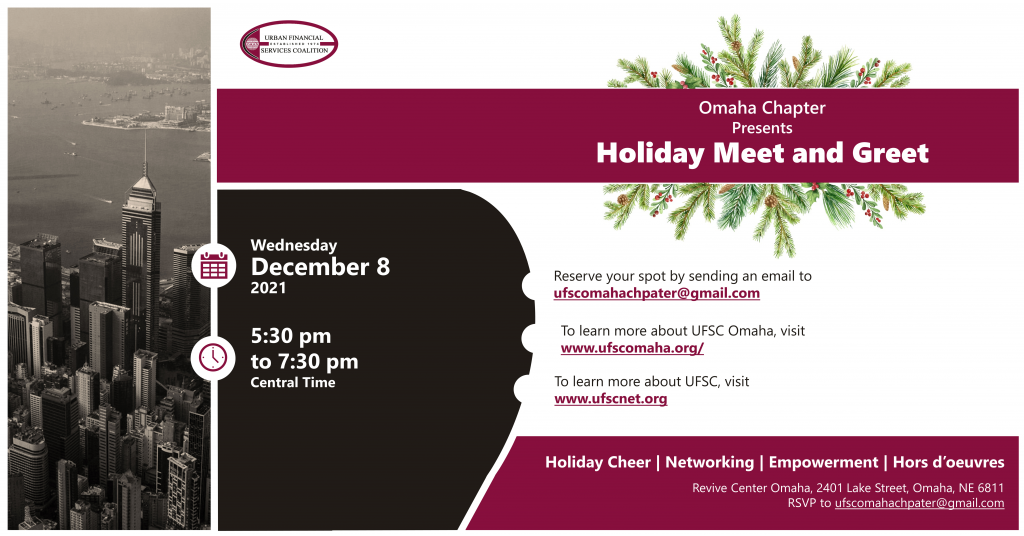 The Omaha Chapter of Urban Financial Services Coalition (UFSC) invites influencers, business professionals and leaders from across the financial services industry to a "Holiday Meet and Greet" on Wednesday, December 8, 2021, at 5:30 pm – 7:30 pm Central Time, Revive Center Omaha, 2401 Lake Street, Omaha, NE 68111.
Come on out for a little Holiday Cheer, while you network with upwardly mobile professionals. In addition, you will learn how you can leverage the camaradie, professional development resources and community reach of the chapter to take your game to the next level in 2022.
Hors d'oeuvres will be served.
Reserve your spot by sending an email to [email protected]
To learn more about UFSC Omaha, visit www.ufscomaha.org/ To learn more about UFSC, visit www.ufscnet.org